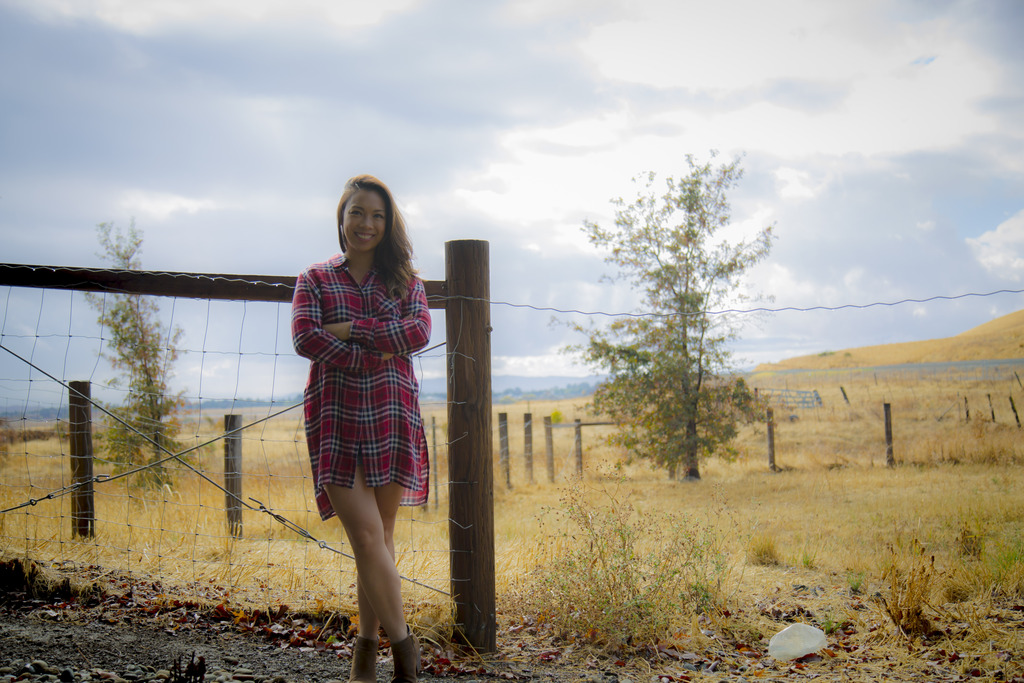 Whenever I receive emails and comments from pre-medical students, I reminisce of my ambitious years in college.  The most common questions I receive pertain to advice on how to become a standout applicant in order to get accepted into medical school.  I've mentioned this before in a previous post — I did not perceive myself as a standout applicant (my combined GPA and MCAT scores were below average compared to other applicants).  When I started receiving emails from students, I initially felt unqualified to provide advice due to my grades and test scores.  Then, I later realized that I can be a motivating source for the nontraditional applicant and those who may not be the most gifted and top ranked in their class.  Therefore, I thought I'd do a spin on the email questions I receive by providing advice that I would tell my pre-med self.  I obviously wouldn't change any decisions that I've made because each step has led me to the place of satisfaction that I experience in my career today.  Yet, being a practicing physician for the last three years, the following are a few things that could have provided a sense of reassurance during my pursuit of a career in medicine.
1.  Even if you perform horribly on the Medical College Admission Test (MCAT), don't give up.
I don't think there's any one formula for getting into medical school, but in general, having a competitive GPA and top MCAT scores obviously increases your chances.  Unfortunately, I didn't fall into the category of being among the more competitive applicants, but I applied anyway.  I will say that in my experience, I took the MCAT twice and my second exam scores were not that much better than my first, but I still applied in hopes that my personal statement, experiences, and extracurricular activities may compensate a bit.  I was honestly surprised to receive several interviews across the country (MD and DO schools).  During interviews, I was asked the reason why I took the test twice, and was honest in my response regarding the circumstances that contributed to my low test scores.  Ultimately, I was accepted into two osteopathic medical schools.
2.  Don't listen to those who discourage going to an Osteopathic Medical School.
While applying for medical school, I thoroughly researched the differences between being an MD (Doctor of Medicine) and a DO (Doctor of Osteopathic Medicine).  Initially, I was only going to apply to MD schools because I was discouraged by fellow pre-med students and forums were terribly biased towards MD schools.  I decided to apply to both because I liked the osteopathic philosophy and felt that ultimately my main goal was to become a physician and didn't care whether that meant having "MD" or "DO" at the end of my name.  Essentially I went the full osteopathic route by attending an osteopathic medical school (Western University of Health Sciences College of Osteopathic Medicine of the Pacific), osteopathic internship (Post-Graduate Year 1), and osteopathic psychiatry residency program (Samaritan Mental Health).  Due to the information found in forums, I worried a bit about coming off as inferior by becoming a DO instead of an MD, but I turned out just fine, am a proud DO, and feel well-respected by my peers and the medical community.  For more info regarding the differences between the MD and DO degree, check out my post here.
3. It's more about the quality than quantity when it comes to extracurricular and medical-related experiences that you participate in as a pre-med.
If I could say I excelled at one thing as a pre-med student, it was participation in extracurricular activities.  I think I knew in the back of my mind that my grades and test scores alone wouldn't get me into medical school (plus, I wasn't 100% sure that I wanted to be a doctor until my junior year in college when applications were due.  See #4 below), so I focused my energy on ways to strengthen my application and decide whether or not becoming a physician was the career for me.  If I could go back in time, I would've participated in less activities in order to prioritize more time to relax and study.  Because I'm someone who enjoys staying active and involved — in addition to my full-time course-load, I also volunteered in several hospital departments, worked as a lab assistant, volunteered at a homeless shelter, mentored youth in the community, worked as a researcher for more than two years, was an active member in several clubs and a sorority, worked part-time at a bookstore, among other things. When it came time to apply, I listed all of my activities in my medical school application, but mainly focused on two of the most meaningful activities in my personal statement.  During interviews, I was also asked to discuss the one medical-related experience that demonstrated my commitment to a career in medicine.
4. You may be pre-med because your traditional family expects you to become a doctor, but if you change your mind and pursue a different career path, they'll understand.
I'm sure several students can identify with the pressures to become the shining, admired physician that our high-achieving families expect us to be.  My family, especially my grandfather (who was my role model), pretty much implanted in my mind as a child that I was meant to become a physician.  In the Philippines, physicians are held with such high regard and status.  As the oldest of >30 grandchildren, my grandfather invested a lot of time and energy on educating me at an early age (I started reading when I was 5 years old, taught to write in cursive when I was 7 years old, and had daily home study sessions with him after school, etc), so I didn't want to disappoint him once the time came to choose my career path in college.  I truly wanted to be a broadcast journalist, but decided to apply for medical school after my grandfather passed away from cancer during my junior year.  After I performed poorly on several exams during my first year of medical school, I blamed my family and parents for forcing me to go into medicine.  I feared telling them that I wanted to quit, but when I failed a practical exam, I couldn't hold it in any longer.  Their response shocked me when they told me that all they want is for me to be happy and that they're proud of me no matter which field I chose.  All these years, I was afraid to tell my parents and never gave them a chance to show how understanding they truly can be.
5. Don't feel guilty about taking time off after college before attending medical school.
If you were to go straight into medical school after college, you would have a total of at least 24 years of straight education before you graduate residency and become a practicing physician (kindergarten through 12th grade + 4 years undergraduate education + 4 years medical school + at least 3 years of residency).  After I graduated from residency, I felt like a fish out of water because my comfort zone and all I've known my entire life was to be a student.  Personal development is delayed during medical school (since education consumes so much time and becomes top priority), so taking time off for a few years in the grand scheme of things will not hinder you in any way.  I initially felt guilty for taking one year off after college because I thought that taking time off rather than going straight into medical school demonstrated a lack of determination.  Looking back, I don't regret it one bit.  Oftentimes, our education and future careers become our identity, which ultimately results in less time spent engaging in enjoyable activities and connecting with those who make us happy.  With the grueling years of medical training ahead, try to prioritize time for yourself to grow as a well-rounded individual rather than devoting 100% of the time solely towards your career.
Photo by Marlon Santos